Washington Camp #523 of Eagleville Pennsylvania,

 was chartered on July 23, 1901 and was originally called the Trooper Camp.

Our camp building was on the site of the current Acme Market in Trooper.

Meetings were also held at the Salvation Army Hall and at Camp 150's camp room and then to the Lower Providence Presbyterian Church.

The Camp meets on the 1st Thursday of each month at 6:00 pm at either Tosco's Italian Restaurant, 2908 W. Main St. ( Ridge Pk.) Eagleville, PA 19403 or at the National Headquarters building located in Valley Forge National Park.

Washington Camp #523 has had the honor of having two of its Brothers serve as Pennsylvania State Presidents in its long history.

Brother H. Taylor Pugh served from 1957- 1958

Brother Stanley R. Sarnocinski, Jr served from 2010-2011

Brother Sarnocinski is currently serving as the National President

 of the Order from September 2015 to September of 2017.

Washington Camp #523 is very active in the community and has approximately 60 members. We present American Flags to schools, Churches, Fire Co. and we maintain Flag retirement boxes around the area to collect your worn American  flags. Together with Camp #387 of Schwenksville we hold a Flag Retirement ceremony each Sunday closes to Flag Day.

 Every year on Veterans Day, Camp #523 sponsors the William Hummer Veterans Day Essays awards held at the Arcola Intermediate School in Eagleville, PA. 

Camp #523 is also happy in the name of one of our deceased Brothers Phil Jackson to help Boy Scouts from Troop #313 for special training.

We also help one of our local Food Pantries with donations.

We also give Scholarships each year to a students at Methacton and Norristown High Schools.

PATRIOTIC ORDER SONS OF AMERICA

WASHINGTON CAMP #523 EAGLEVILLE, PA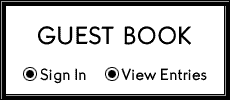 New American Flag presented to the Park Service at Independence Hall in Philadelphia on Flag Day, June 14th.

P.O.S. of A. National Officers

 Larry Craley and Stan Sarnocinski

 man the the table

at the 2016 Reading Air Show



Eagleville Camp #523 Past President and current National President 2015-2017

  Stan Sarnocinski, Jr.